If you're looking for quality and complete tree removal services, stump grinding work is an ideal option. There are many reasons why you might need to get rid of a tree; it might have become a safety hazard, had a disease, or it had blocked your driveway. Whatever the reason, you will need stump removal services after a tree cut to keep your yard clean or for proper landscape maintenance practices in Oak Island, NC.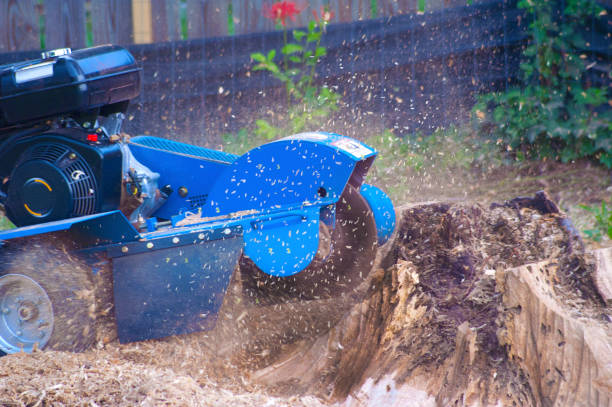 Stump grinding machines are powerful and come in different sizes; They can be as little as a lawnmower and huge as a truck. The stump grinders work by breaking up tree stumps and roots into smaller fragments using high-speed disks or cutter wheels with teeth.
Advantages Of Stump Grinding
Fast And Efficient
Stump grinding only takes a few hours. It is one of the most effective and reliable stump removal methods. Removing the entire stump manually is tiresome, takes a lot of time, and can be destructive in your yard or landscape. Another option of getting rid of a tree stump is by adding chemicals, but this could take a lot of time and continue posing some danger.
You must find an experienced professional tree service company that provides stump grinding in Oak Island. You should not try to grind the stump on your own because it can be dangerous if you don't have the experience. You will need to find the best among the right local businesses in the tree service industry.
Stump removal by a professional will be fast, and it will leave behind a pile of wood chips and sawdust that you can keep for your use.
Avoid Unwanted Growth And Pests
When you leave stumps in your yard or landscape for some time, tree spouts will start popping up, and it can be costly to remove at a later date. A cluster of small trees will start to pop up around the tree stump base if it's left on the ground. This group of small growing trees will create unnecessary competition for nutrients and water, damaging the surrounding plants.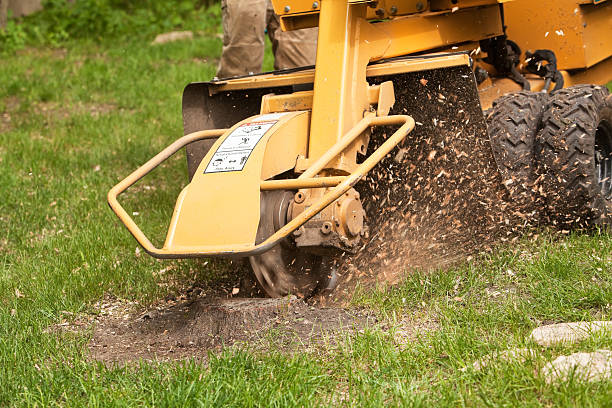 Tree stumps are excellent habitat for insects like ants, termites, beetles, and wood borers; grinding will enable you to get rid of the stumps in your property to prevent these pests from getting into your surroundings or even inside your home.
Enhancing Aesthetics And Space
Tree stump in your landscape or yard will not do you any favors if you want neat hedges, a tidy lawn, and immaculate space around your home or property. Stump grinding in Oak Island, NC, will improve your property's aesthetics and is also an easily affordable service.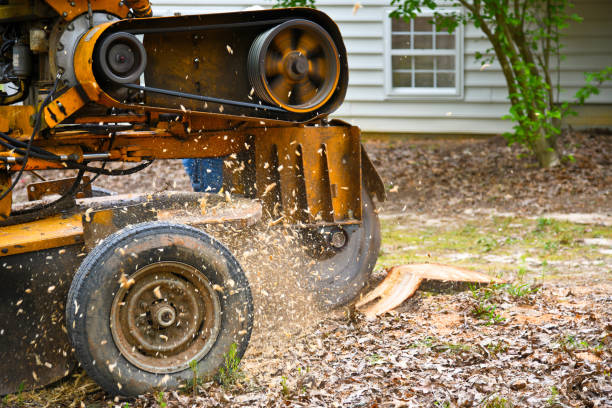 If your yard or landscape is small, you should immediately get the help of top-rated stump removal professionals to get back the significant amount of space that the removed stumps had occupied. You can make room for more space by removing stumps and providing more room for chairs, tables, a flower bed, or a place to add a small pond.
Improving Convenience And Safety
Tree stumps are dangerous specifically to the children and the seniors living on a property. Large and medium tree stumps can be annoying when you're mowing, requiring you to make maneuvers around them, and your lawnmower can get damaged if you hit one of them by accident. Getting the help of a tree service or demolition company specializing in the stump grinding business in the Oak Island area will greatly help get rid of these issues.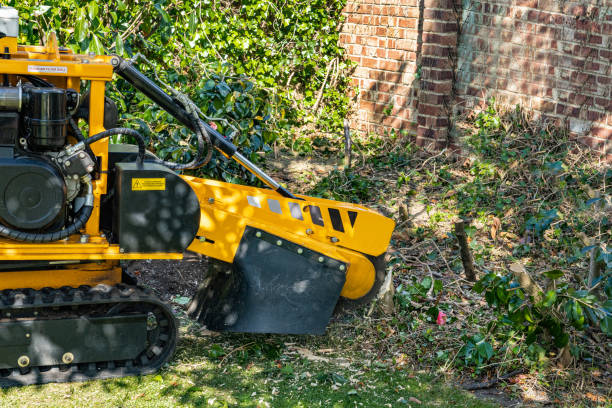 If one of your neighbor's kids trips on your property, you could be held liable in a court of law for injuries sustained, or you could decide to cater for the hospital bill to treat the child. You can avoid these costly mistakes by hiring a tree stump removal company to provide the specific grinding stumps.
Environmentally Wise
Machines used for tackling stumps can be large or small to ensure the stumps are reduced to chips without any destruction or disturbance in your yard or landscape. You can also introduce diseases when you choose to use other stump removal methods such as putting chemicals or leaving them to rot.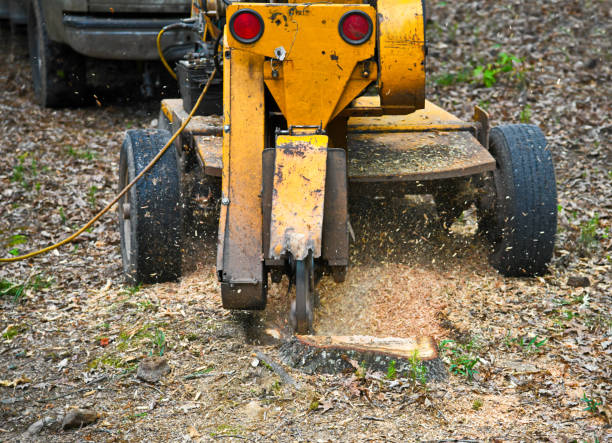 Also, you can fill the holes with the chips or sawdust that have been left behind after grinding. Not all chips will fit in the hole, and the rest of the mulch can be used as an organic matter or green waste because it easily decomposes or biodegrades in the soil.
Stump Removal Services Add Property Value
Whether it's an old home or you're planning, or you're planning a new construction project, stump removal projects increase the values of properties. You should seek a professional tree service to grind medium tree stumps in your property and increase its value whether or not you're planning to sell your property.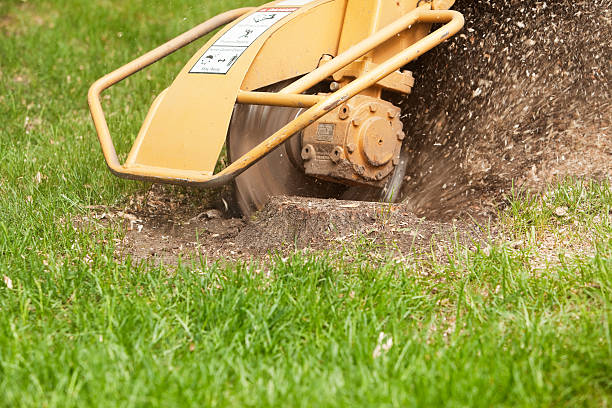 If there are stumps from large trees on your property, bigger machines can provide quality stump grinding services. Stumps can make your property look unattractive and even bushy, lowering the overall value.
Stump Grinding Doesn't Leave A Gaping Hole
Choosing to grind stumps in your property is a better and more convenient option than removing the entire root ball, which is also a quick way but leaves a giant hole. If you choose to get quality and reliable stump grinding in Oak Island, NC, you only need to evaluate tree service companies and compare quotes, know their experience, ask for free estimates, and get a quality job.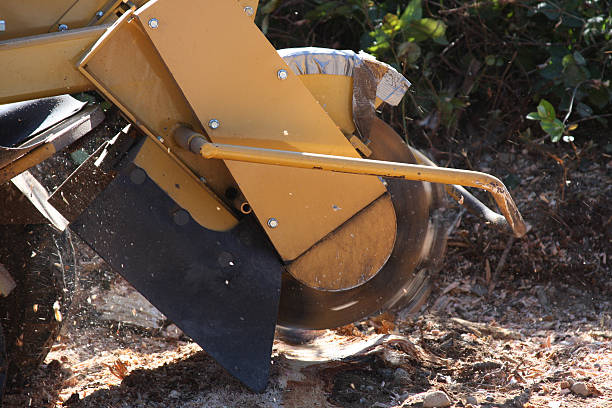 Stump Grinding Is An Affordable Tree Service
You can always ask for a free estimate to plan your budget, and you're most likely to find that the price for stump removal services is affordable. The tree service charges for stump grinding in Oak Island, NC, are fair and less expensive compared to numerous advantages accrued due to getting rid of them and improving the appearance of your yard or landscape.
Stump Grinding, Oak Island, NC
Not all tree removal companies have the right experience and equipment to perform stump grinding work. If you have cut trees or planning to do so, you should hire quality stump grinding services in Oak Island, NC. If you have suffered storm damage that fell your trees, you need to contact a stump grinding professional company.
You should be specific in your search criteria when researching your local tree service businesses. This is to ensure that you get the search results page that shows what you want: experienced stump grinding services near Oak Island, NC.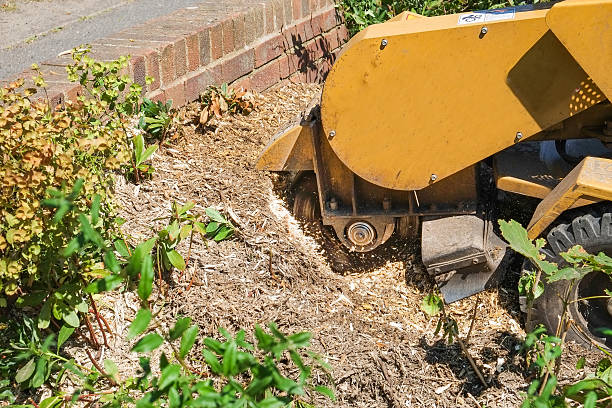 Tree removal companies with a good reputation or BBB rating that offer stump grinding and tree services can provide you with quality work and change the appearance of your yard or make it safer for you and your family, especially the kids, to safely move around the property. Stump grinding has numerous advantages and should never be taken as a last resort if you want to keep your yard or property clean, safe, and spacious.
You can also use a local source such as a business directory to find a reliable stump grinding service in your area; zip codes enable people to get the results faster when searching using this method. You can also look for those companies advertised in the sponsored listings, but you should be careful when evaluating them to get the best.
You should look for experience, quality customer services, equipment available, and other factors that indicate that the tree removal business is reliable, experienced, and have a history of providing quality stump grinding service.
Why Choose Our Services In Stump Grinding In Oak Island, NC
At Coastal Tree Trimmers, we are a leading tree services company in Oak Island, North Carolina, and the surrounding counties. We are a family owner-operated business. We have been in the tree care industry for over thirty years now; we know how best to manage trees in the properties belonging to local homeowners in Oak Island, NC.
We're a locally owned company, and we understand the types of trees in Oak Island, NC, and the surrounding areas. Another issue that makes our business's suitability to take care of your home project of removing stumps is our highly experienced, committed, and friendly professionals. We always hire the best and ensure that we provide the best training to our professionals to offer safe and quality tree stump removal services.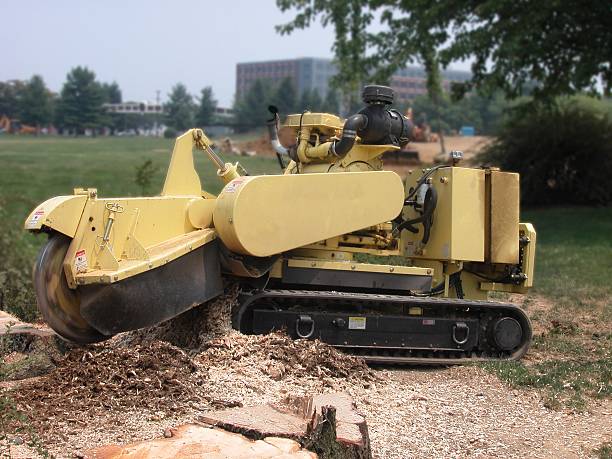 If there was an interior and exterior demolition in your property, you might want to clean up; stump grinding is one of the best options to deal with your cut trees because it poses no risk of damaging the surrounding property. We can also grind if a storm made trees fall; you can call us after getting sufficient disaster relief or settling back home. We will charge you a reasonable price, and we don't offer any hidden charges.
Contact us or visit our site to get comprehensive business information about our stump grinding services. We will give you a free estimate and schedule a specific date for a day service to grind tree stumps in your property.